Contact Us
5 days ago
Main Office:

Phone: 815-577-6290
Fax: 815-577-6295


Director of Transportation Services
Mark Baumann
Ext. 4708

Assistant Director
Dawn Malleris
Ext. 4729
Dispatcher
Mary Cano
Ext. 4709
Safety Coordinator/Dispatcher
Jessica Long
Ext. 4707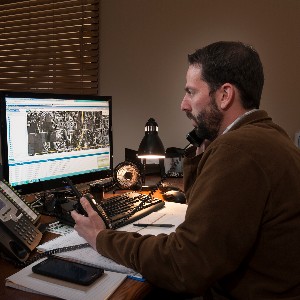 need assistance after 4:00 PM with an Activity Bus?
Call our main office number and wait for the prompt, you will be connected with one of our staff, who can provide you with assistance. This is for calls related to our Activity Bus routes and students on those buses.
Activity Bus Routes: General Information
8 months ago
The Activity Bus route stops are indicated on the "Find Your Bus Stop" website. Enter your address and when your child's typical bus stop is displayed, the Activity Bus Stop is also shown.




Activity Routes will NOT run on the first, second and third Wednesday of each month, due to Campus Staff Meetings. There are NO Activity Routes on early dismissal days (SIP Days). The last day for student Activity Bus transportation will be May 22, 2020.

After determining the most appropriate bus stop location for your child, who will be taking a Campus Activity Bus home, follow these steps:

Help your child locate the assigned stop in relationship to your home;

Ensure your child knows how to walk home from that stop.

Not every Activity Bus Stop is the same as the daily bus stop for a student.

Activity Bus Routes have been updated for the 2019-20 school year. The routes will continue to service the subdivisions indicated in the lists found on the website.

All of the times listed on the Route Stop for Activity Buses are approximate. The actual times are dependent upon the actual ridership of the bus on any given afternoon. The buses generally do not make every stop on the route. The bus will stop only at stops that students have indicated they need for that afternoon's route.

In the afternoon, our Dispatch Office is not staffed after 4:15 PM. In the event you need to reach a Transportation Administrator regarding a student on an Activity Bus, please call our Dispatch number, 815-577-6290, and wait for the prompt at the end of the message that will connect you to a "live person".

We monitor all Activity Routes until the drivers indicate they have completed all of their student drop-offs.

If you are having any difficulty locating an appropriate stop for your child, please contact us at the Troy Transportation Department at 815-577-6290.



Activity Bus Subdivision Info
8 months ago
Please scroll down the page to find all 7 Activity Bus Route listings.
Use the "Find Your Bus Stop" website to determine the bus stop for your student based upon your address. If you need assistance, contact our Main Office.
Activity Bus Route 1

Activity Bus Route 2

Activity Bus Route 3

Drop-offs are in the following subdivisions:

Drop-offs are in the following subdivisions:

Drop-offs are in the following subdivisions:




Breckenridge

Cumberland South

Cumberland South Forty

Fall Creek East

Fall Creek West

Fields of Shorewood

Huntington Village

Legacy Pointe

North Edgewater

Saddlebrook Estates

Theodore's Crossing






Autumn Lake

Beaver Creek

Country Glen Estates

Hampton Glen

Longleat

River Glen

Riverbook Estates

Sunset Ridge East

Sunset Ridge South

Wellington Heights






Brookforest

Brookforest North

Brookshore Park

Canterbury Ron Lee

Country West

Edgewater South

Lake of the Woods

Lake of the Woods South

River Crossing

River Oaks

River Oaks South

Robin Hill

Rollingwood Estates

Shorewood Meadows

The Manor

Westfield Village




Activity Bus Route 4

Activity Bus Route 5

Activity Bus Route 7

Drop-offs are in the following subdivisions:

Drop-offs are in the following subdivisions:

Drop-offs are in the following subdivisions:




Burr Oaks

Campus Courtyard

Chovan Estates

Colony West

Fountaindale

Murphy Acres

Northfield

Old Kent

Pleasant Knoll

Red Oak Trails

Rooney Heights

Timberline

Timberview Estates

Twin Oaks Apt

Twin Oaks East

Twin Oaks West

Willow Run






Cambridge

College Park

Fairview

Golfview

Springwood South

Thorn Creek

Timber Oaks


Activity Bus Route 6

Drop-offs are in the following subdivisions:

Leland Hills

Marion Woods

McClintock Acres

McDonald Estates

Park Place Estates

Silver Leaf

Springwood






Citadel

Covered Bridge Way

Deer Run

Fox Bend

Heritage Drive Apts.

Imperial Mobile Home Park

Leach on Essington

Oak Lane

Old Fire Station

Shorewood Park

Summit Creek

Sunset Hills

Waterford Point

Wooded Creek









BUS STOP SAFETY TIPS
8 months ago
School bus transportation plays a critical role in the education of our nation's students, and is the direct link between a neighborhood and the classroom. More than 25 million children ride the yellow bus every school day. It is the safest mode of transportation for school children.
Here are tips to keep our children safe at the bus stop.
Getting Ready for School

Have your children put everything they carry in a backpack or school bag so that they won' t drop things along the way.

Encourage them to wear bright, contrasting colors so they will be more easily seen by drivers.

Make sure children leave home on time so they can arrive at the bus stop before it is due,ideally at least five minutes early. Running after or in front of a bus is dangerous.



Walking to the Bus Stop
Walk young children to the bus stop or encourage children to walk in groups. There is safety in numbers; groups are easier for drivers to see.

Practice good pedestrian behavior: walk on the sidewalk, and if there is no sidewalk stay out of the street. If you must walk in the street, walk single file, face traffic and stay as close to the edge of the road as you can.

Stop and look left, right and then left again if you must cross the street. Do the same thing at drive -ways and alleys. Exaggerate your head turns and narrate your actions so your child knows you are looking left, right and left.



At the bus stop
Have children wait in a location where the driver can see them while driving down the street. Avoid waiting in a house or car, as the bus driver can not see the students.

Do not let children play in the street. Playing with balls or other toys that could roll into the street is also dangerous.
Getting On and Off the Bus
Warn children that if they drop something getting on and off the bus, they should never pick it up. Instead, they should tell the driver and follow the driver's instructions.

Remind children to look to the right before they step off the bus.

If you meet your child at the bus stop after school, wait on the side where the child will be dropped off, not across the street. Children can be so excited to see you after school that they dash across the street and forget the safety rules.



Mobile Devices
Cell phones and other electronic devices are permitted on the school bus as long as:
They are in backpacks or other holders, keeping hands free to use handrails while boarding and departing the bus.

Sound is muted or headphones, ear buds or similar devices are used.

Content does not violate the law or school district policy and procedures.

Use does not create a distraction for the driver.



By National Association for Pupil Transportation (NAPT)800.989.6278 :: info@napt.org :: www.napt.org