Contact Us
21 days ago
Main Office:

Phone: 815-577-6290
Fax: 815-577-6295


Director of Transportation Services
Lucille Feeney
Ext. 4707

Assistant Director
Mark Baumann
Ext. 4708
Dispatcher
Mary Cano
Ext. 4709
Safety Coordinator/Dispatcher
Dawn Malleris
Ext. 4729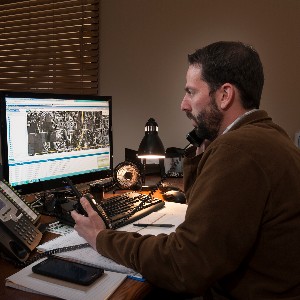 Activity Bus General Information
9 days ago


Activity Bus Routes have been updated for the 2017-18 school year. The routes will continue to service the subdivisions indicated in the lists. The first day of Activity Routes will be August 24, 2017.


Activity Routes will NOT run on the first and second Wednesday of each month, due to Campus Staff Meetings. There are also NO Activity Routes on early dismissal days. In addition to these dates, on Wednesday, September 20 the buses will not be in operation due to bus driver Refresher Safety Class.


When determining the most appropriate bus stop location for your child, who will be taking a Campus Activity Bus home, follow these steps:
Find the subdivision where you live;
Click on the link for the Activity Bus Route for your subdivision;
Identify the closest stop to your home from those listed for the route;
Ensure your child knows how to walk home from that stop.

All of the times listed on the Route Schedules are approximate. The actual times are dependent upon the actual ridership of the bus on any given afternoon. The buses generally do not make every stop on the listing. The buses stop only at stops that students have indicated they need for that afternoon's route.


If you are having any difficulty locating an appropriate stop for your child, please contact us at the Troy Transportation Department at 815-577-6290.

Activity Bus Subdivision Info
24 days ago
Please scroll down the page to find all 7 Activity Bus Route listings.
Drop-offs are in the following subdivisions:

Drop-offs are in the following subdivisions:

Drop-offs are in the following subdivisions:




Breckenridge

Cumberland South

Cumberland South Forty

Fall Creek East

Fall Creek West

Fields of Shorewood

Huntington Village

Legacy Pointe

North Edgewater

Saddlebrook Estates

Theodore's Crossing






Autumn Lake

Beaver Creek

Country Glen Estates

Hampton Glen

Longleat

River Glen

Riverbook Estates

Sunset Ridge East

Sunset Ridge South

Wellington Heights






Brookforest

Brookforest North

Brookshore Park

Canterbury Ron Lee

Country West

Edgewater South

Lake of the Woods

Lake of the Woods South

River Crossing

River Oaks

River Oaks South

Robin Hill

Rollingwood Estates

Shorewood Meadows

The Manor

Westfield Village




Drop-offs are in the following subdivisions:

Drop-offs are in the following subdivisions:

Drop-offs are in the following subdivisions:




Burr Oaks

Campus Courtyard

Chovan Estates

Colony West

Fountaindale

Murphy Acres

Northfield

Old Kent

Pleasant Knoll

Red Oak Trails

Rooney Heights

Timberline

Timberview Estates

Twin Oaks Apt

Twin Oaks East

Twin Oaks West

Willow Run






Cambridge

College Park

Fairview

Golfview

Springwood South

Thorn Creek

Drop-offs are in the following subdivisions:

Leland Hills

Marion Woods

McClintock Acres

McDonald Estates

Park Place Estates

Silver Leaf

Springwood






Citadel

Covered Bridge Way

Deer Run

Fox Bend

Heritage Drive Apts.

Imperial Mobile Home Park

Leach on Essington

Oak Lane

Old Fire Station

Shorewood Park

Summit Creek

Sunset Hills

Timber Oaks

Waterford Point

Wooded Creek



By Lucille Feeney